1. Delhi–Ladakh 
Delhi to Ladakh is one road trip on every list, and righteously, for this is one of the most rewarding and adventurous ones. From the concrete jungle and hazy megacity, you would ride through endless farmlands, beyond which, once you enter the mountains, the scenery changes with almost every turn and hairpin bend. There are two routes for this popular road trip from Delhi; we suggest you go via one and return via the other, for the best experience.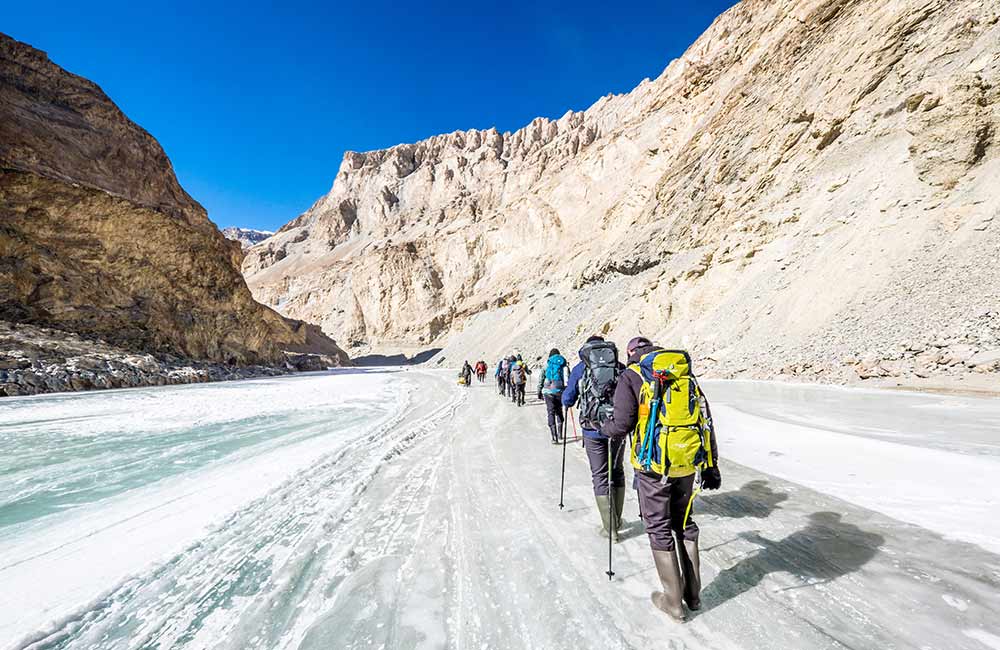 Route 1: Delhi–Srinagar–Kargil–Leh via Sonamarg and Zoji La (1,234 km)
Route 2: Delhi–Manali–Keylong–Leh via Rohtang Pass and Gata Loops (1,006 km)
Highlights: Hairpin bends, high-altitude mountain passes, Buddhist monasteries, clear views of the Milky Way, tent/camp stay
Best Time to Go: May to August
Note: If you are planning this trip in the immediate future, we would recommend against visiting the Pangong Tso area, due to the current Indo–China border dispute.
2. East Coast
From the mountains, we move on to the coast, on the famous East Coast Road (ECR). This incredible road trip in South India will literally take you along the Bay of Bengal coast, so you will perpetually be in the company of beautiful ocean views, including the azure waters, sandy beaches broken by rocks, and swaying palm trees. If you get tired of driving, just look for a quiet beach, park your bike or SUV and take a little break on the sand or with a little sprinkle of the cool seawater.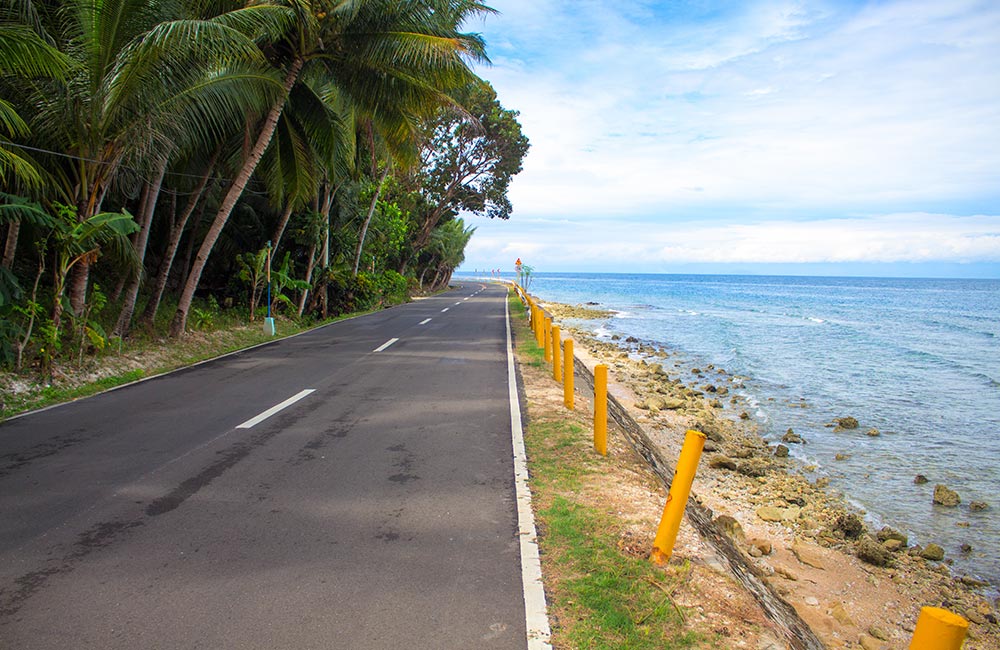 Route: Chennai–Mahabalipuram–Pondicherry (151 km)
Highlights: Sea views, ocean games, Group of Rock-Cut Monuments of Mahabalipuram, French Quarters of Pondicherry
Best Time to Go: October to February
Check out our definitive guide on the best things to do in Pondicherry
3. West Coast 
If you can never choose between mountains and the sea, we have you covered, with our recommendation for a memorable road trip along the West Coast. Running from Mumbai all the way till Kanyakumari, National Highway 66 will take you along the Arabian Sea coast as well as through the lush Western Ghats. There are numerous places you can take a detour to, such as Alibaug, Lonavala–Khandala, Mahabaleshwar and Lavasa. The best part is that this highway also inherently takes you on the iconic Mumbai to Goa road trip!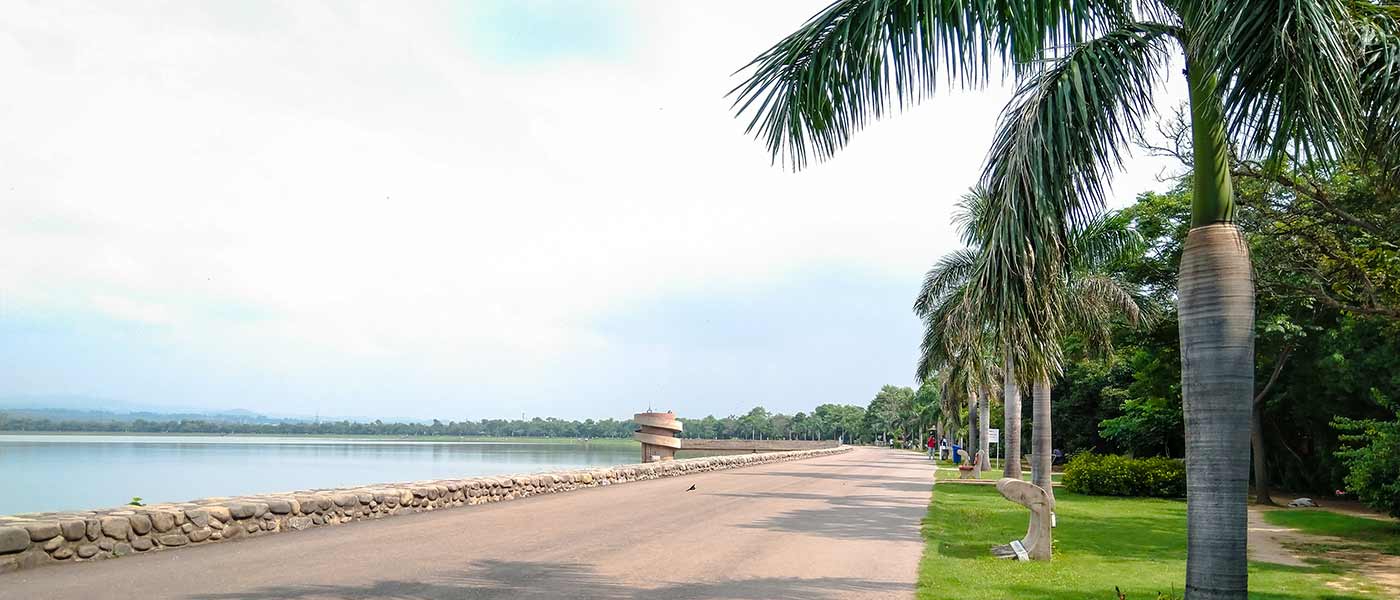 Route: Mumbai–Goa–Kochi–Kanyakumari via Karwar, Gokarna, Mangaluru, Kozhikode, Mararikulam, Kumarakom, Alappuzha and Thiruvananthapuram (1,640 km)
Highlights: Western Ghats, sea views, Malabari food, beach sports, houseboat stay at Vembanad Lake, Fort Kochi, Vivekananda Rock Memorial, spice plantations
Best Time to Go: July to February
4. Golden Triangle
The Golden Triangle tour is a must for anyone interested in an overdose of rich history and culture, all this while never being too far away from comfort. Covering three of the most culturally and historically rich cities in the country — Delhi, Jaipur and Agra — the excursion would not lead to even one dull moment, with so much to offer, from forts and delicious food to vibrant markets and folk performances. One of the best parts about this trip is the easy availability of budget hotels in all three cities that ensure that the vacation doesn't take a toll on you, financially.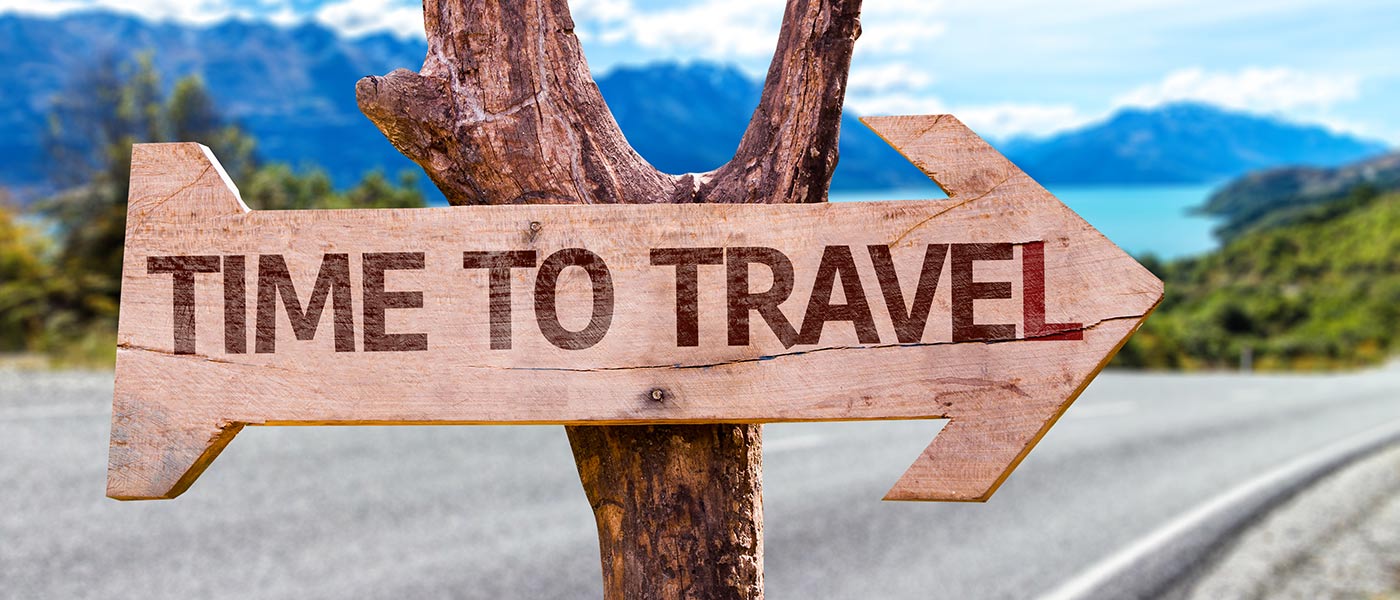 Route for Delhi to Jaipur: Delhi–Neemrana–Alwar–Jaipur (280 km)
Route for Delhi to Agra: Yamuna Expressway (233 km)
Route for Jaipur to Agra: Jaipur–Bharatpur–Agra via Fatehpur Sikri (240 km)
Highlights: Rajput and Mughal monuments, scrumptious dhaba meals, comfortable accommodation, cultural performances, optional detours to Mathura–Vrindavan, Bhangarh and Keoladeo National Park
Best Time to Go: October to February
5. Bengaluru to Coorg 
If Kerala has Munnar and Tamil Nadu has Ooty and Kodaikanal, then Karnataka has Coorg or Kodagu, its own summer getaway amidst the Western Ghats. If you ever feel the need to give the maddening life of the city a break, this road trip in Karnataka is the one to take, for it offers a perfect escape from the urban to the serene hilly country. As soon as you enter the Western Ghats, you would feel a drop in the temperature and less suffocation in the air. Lush jungles, with the sounds of endemic wildlife, would be your constant friend on the journey.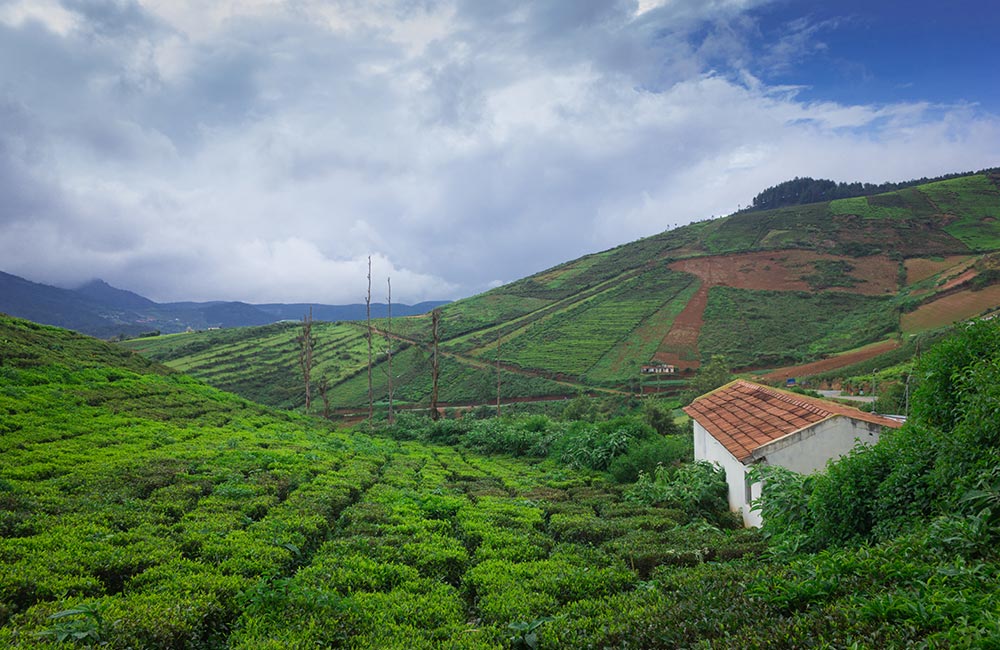 Route: Bengaluru–Ramanagara­–Mysore–Madikeri (250 km)
Highlights: Sholay Village, Tipu Sultan and Hyder Ali's legacy, coffee plantations, ancient Kodava culture, treehouse stays
Best Time to Go: October to May
6. Ahmedabad to Kutch 
The Rann of Kutch is one of the most geographically unique and culturally incredible places in India. A road trip here would not be of adventure, but of solitude and visual amazement. Though the biggest highlight of the Rann of Kutch is its vast, white, salt flats, the region would also treat you to the regional wildlife, including the rare Indian wolf, if you are lucky. For the ultimate experience, choose a full moon night to explore the area on your vehicle, because the view of the salt marsh illuminated by moonlight is one you do not want to miss.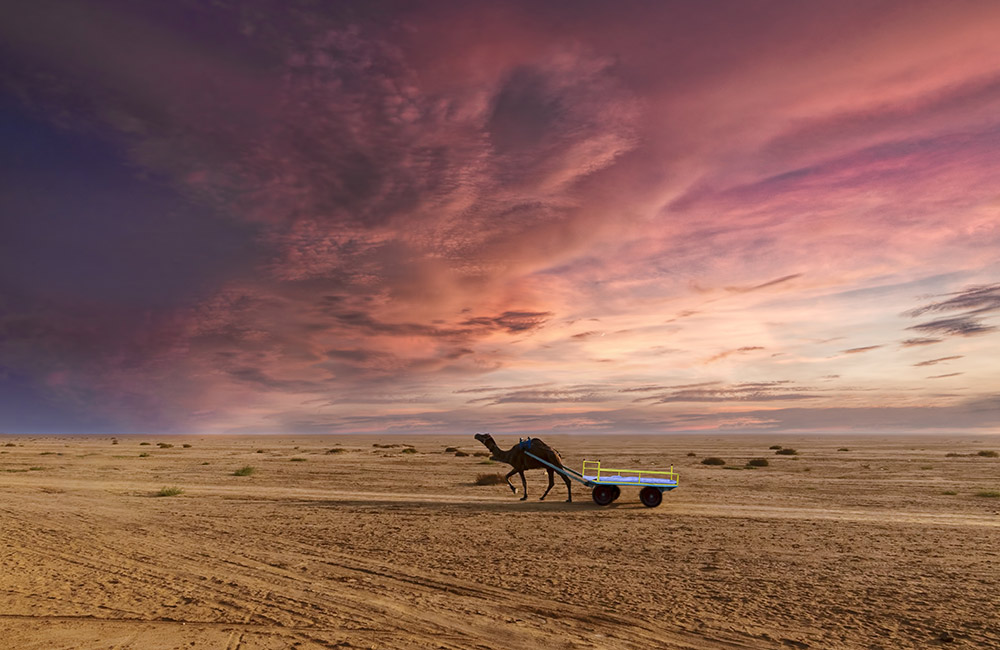 Route: Ahmedabad–Bhuj–Kutch (400 km)
Highlights: Salt marshes, regional wildlife, starry skies, optional tour of Dholavira
Best Time to Go: October to February (during Rann Utsav)
7. Jaipur to Ranthambore 
You can make a road trip to Jaipur better by adding a ride to Ranthambore National Park. If you have time, you could to this as part of the Golden Triangle tour, or plan a separate one, for a less hectic experience. This is one road trip you can easily do as part of a weekend getaway from Jaipur, as the ride takes merely 3.5 hours. Ranthambore is one of the best places to see the Bengal tiger in its natural habitat, which, over time, has come to include the years-old Ranthambore Fort as well.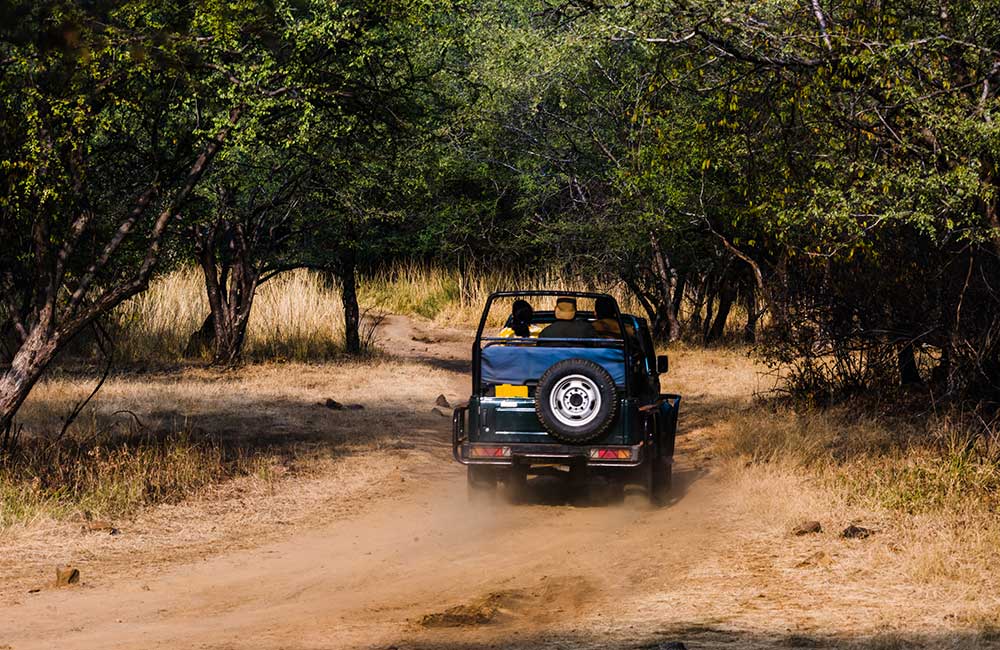 Route: Jaipur–Dausa–Lalsot­–Ranthambore (190 km)
Highlights: Wildlife viewing, tent/camp stays, birding, Jeep safari, visit to Ranthambore Fort
Best Time to Go: October to May
Park Timings: 6:00 am to 7:00 pm (varies with season)
Entry Fee: 500 onwards
8. East Khasi Hills
From the sea and wildlife, we are back to the hills, this time those of Meghalaya. The East Khasi Hills district of the state is home to one of the prettiest and lushest sceneries in the country, one, which you would love seeing as you ride on the winding roads. The hills are dotted by gushing waterfalls and streams, the water of which would definitely refresh you. Moreover, the locals tell amazing folktales, which speak of an age-old amicable relation between humans and nature.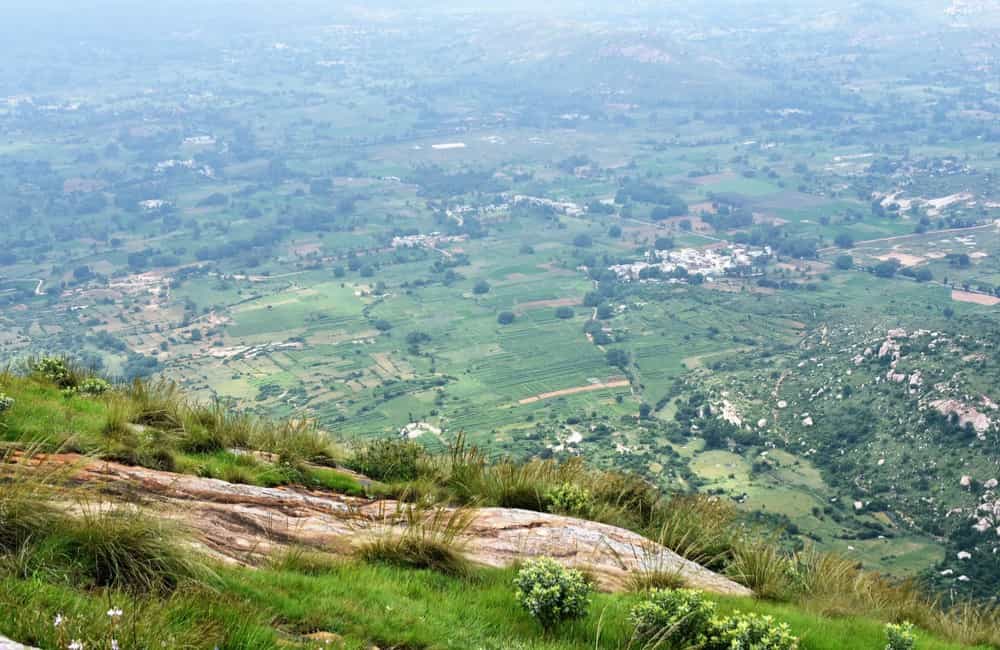 Route: Guwahati–Shillong–Cherrapunji (148 km)
Highlights: Lively buzz of Shillong, Mawsynram, Mawphlang, living root bridges, ethnic culture, folktales
Best Time to Go: October to June
9. Visakhapatnam to Araku Valley
Araku Valley is a name that not many people have heard, so you can expect to enjoy respite from the roaring tourist crowds here. A jewel of the Eastern Ghats, this little valley is home to lush farmlands surrounded by thickly forested hills, in many ways akin to the scenery one would see in Bhutan! Once in the valley, you could just head out on the village roads, to see the beauty of the place, talking to tribals on the way.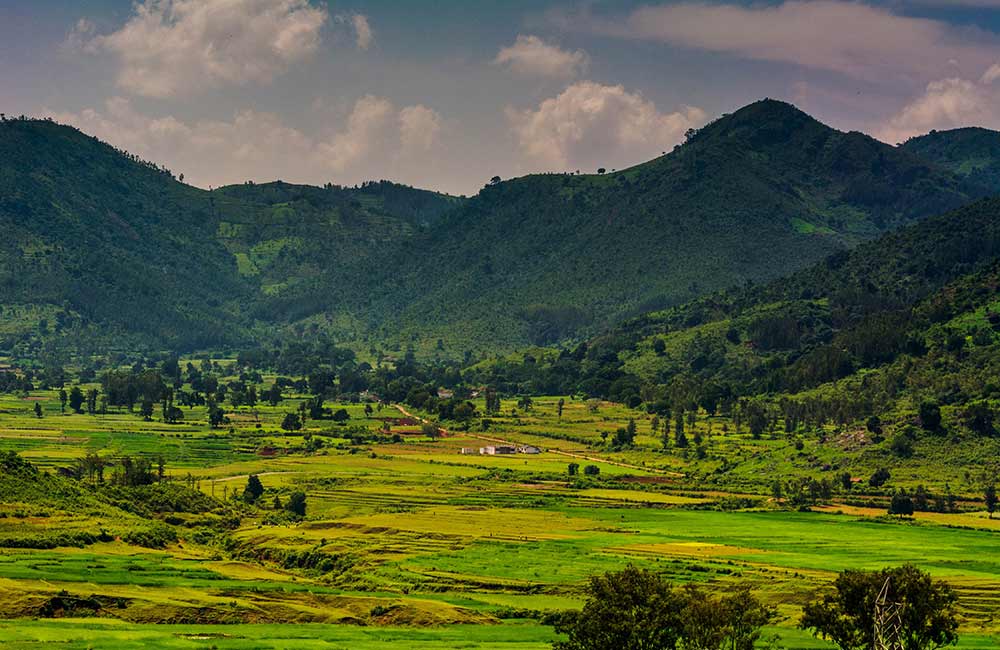 Route: Visakhapatnam–Borra–Araku Valley (115 km)
Highlights: Nature views, coffee plantations, waterfalls, tribal food, hiking opportunities, Borra Caves
Best Time to Go: October to June
10. Madurai to Rameshwaram 
This is arguably one of the most unusual road trips to take in India, as this one involves driving across the sea! Yes, this road trip takes you across the India Ocean, on the famous Pamban Bridge. On this 2-km long bridge, you will see nothing but the unending ocean, with regular swells, beneath you. Once in Rameshwaram, remember to visit the abandoned town of Dhanushkodi, which was destroyed in the cyclone of 1964. Looking at the ruins, you would be filed with awe at the might of nature, but will also love the sea views.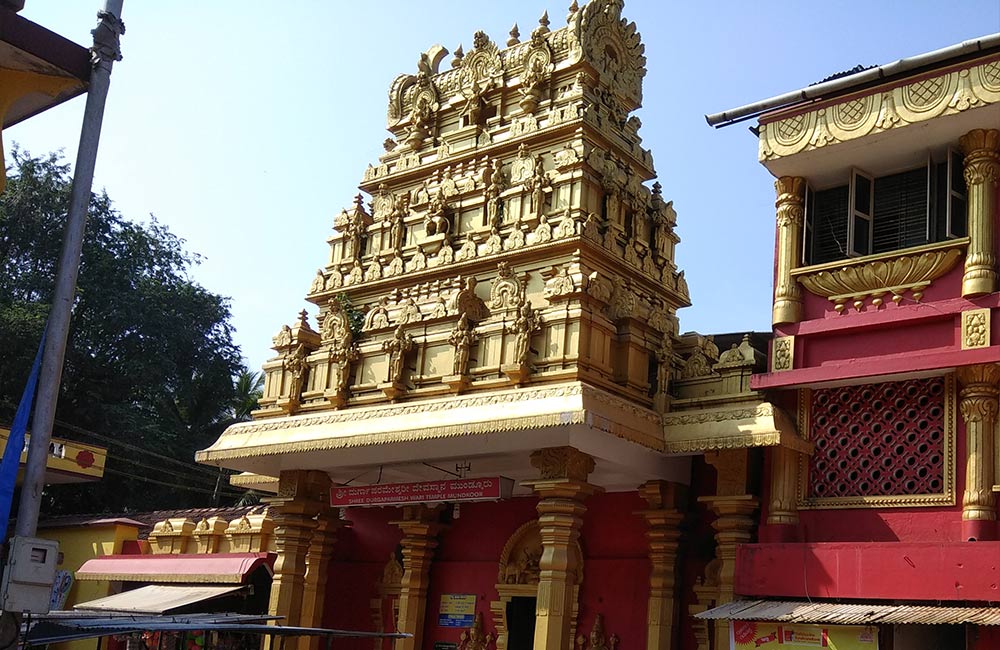 Route: Madurai–Ramanathapuram–Rameshwaram
Highlights: Meenakshi Amman Temple, Pamban Bridge, Ramanathaswamy Temple, Dhanushkodi
Best Time to Go: October to February
There you go…here was our list of the best road trips in India by car or bike, which you must take at least once in your life. In the current scenario, a road trip is anyway better than taking a train or flight (social distancing and taking all necessary anti-COVID precautions being the norm). So, pack your bags, fuel that wheeled beast of yours and head out, albeit with all protective measures! And, if you know of any other incredible road trips to go post the lockdown ends, tell us about them in comments!
Source: fabhotels.com